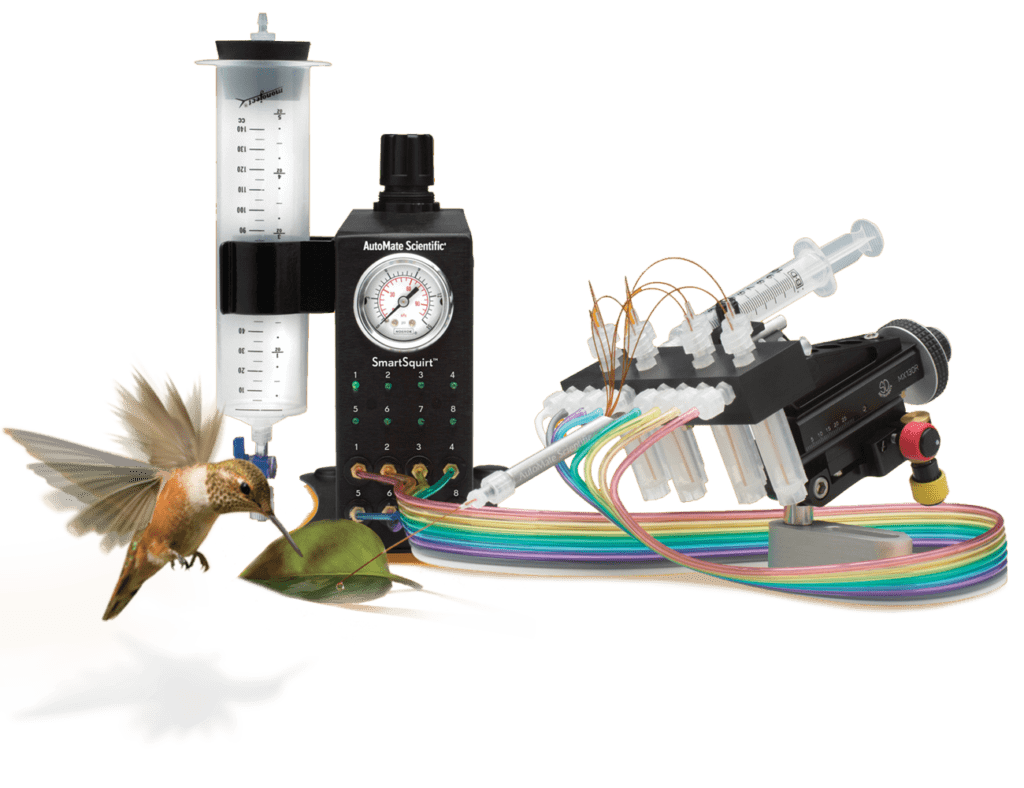 We build the tools
so you can do the science.
AutoMate Scientific designs, manufactures and distributes precision biomedical equipment for neuroscience, biophysics and pharmaceutical research.  Scientists world-wide use our automated perfusion systems, valves, amplifiers, manipulators, software, and accessories for electrophysiology, imaging, pharmacology, and drug discovery.
Pick and choose components.
Then get a quote for a customized
Perfusion System or Electrophysiology Rig.
Build a Perfusion System
Build an Electrophysiology Rig