Functionalized PMMA Microparticles
PolyAn offers functionalized, transparent polymer beads with a very narrow particle size distribution for particle analysis using flow cytometry or other screening applications.
All of our PolyAn beads are available with 3D-Carboxy, Streptavidin, Neutravidin and 3D-Alkyne. A custom modification with Peptides or Oligonucleotides is available upon request.
Transparent, Functionalized PMMA Microparticles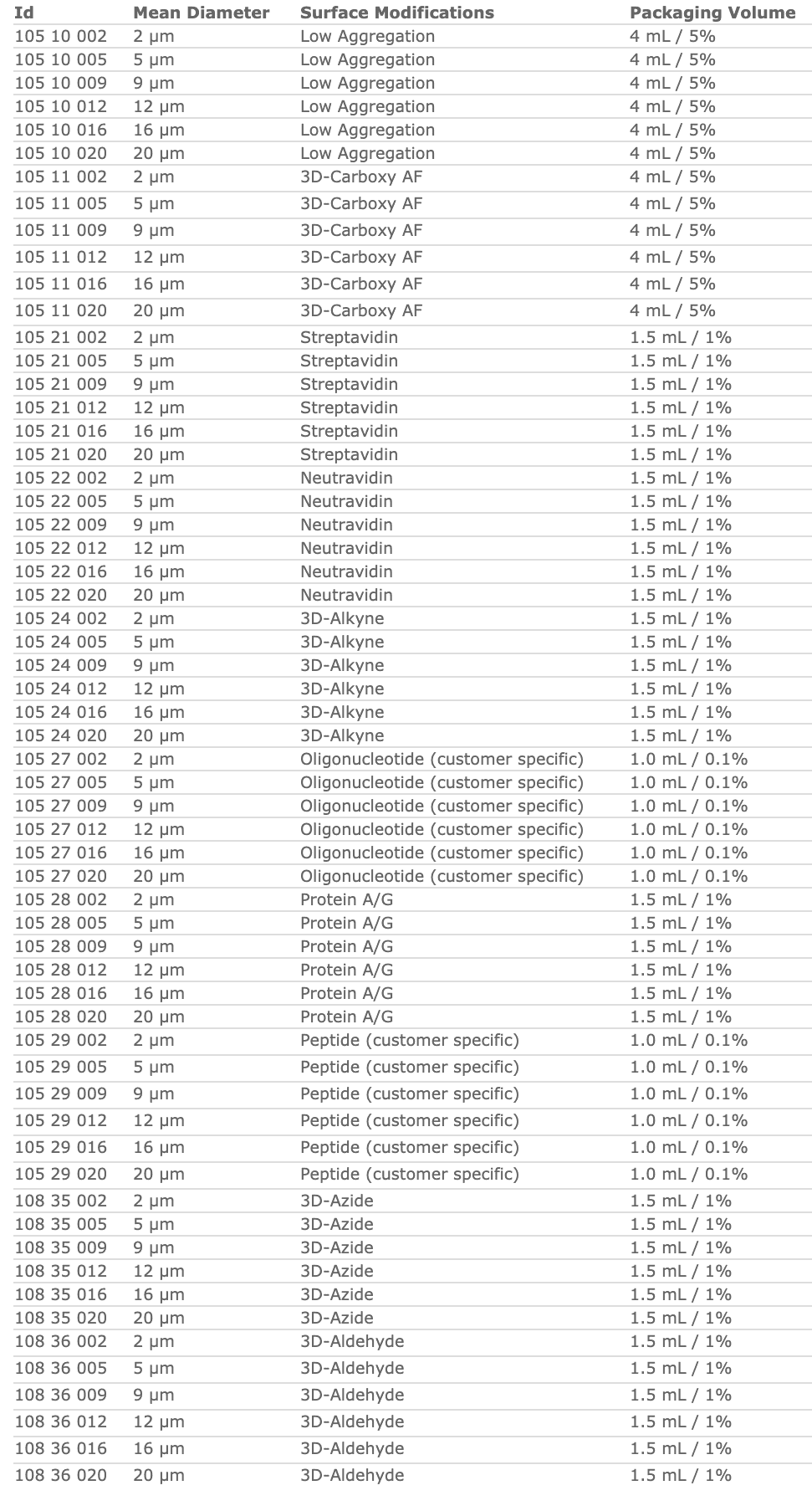 Notes
Other particle sizes and functional groups with different loading capacities and the customised coupling of biomolecules (oligonucelotides, proteins …) are available upon request. Please do not hesitate to contact us.