The MED64 is designed to be user friendly without requiring extensive time to install the system and build accessories.
All our accessories are designed and extensively validated in-house so that they are "turn-key" ready for any experiment.
Perfusion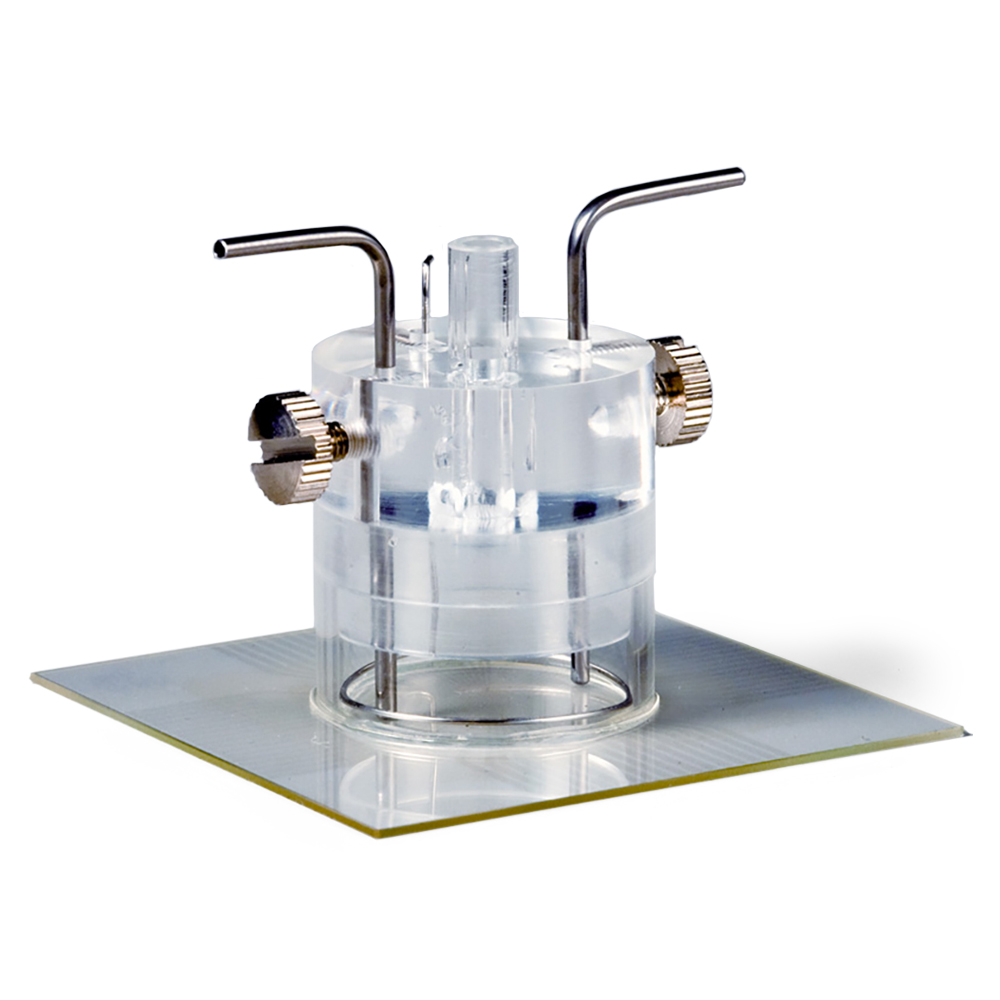 Perfusion Cap (MED-KCAP01)
Neatly fits into the top of a MED Probe.
Features adjustable solution inflow and outflow pipes, a platinum reference electrode, and a port for delivery of gas.
Easily removed and replaced for slice mounting.
Suitable for MED Probe with 10 mm chamber height.
Pre-configured perfusion tubing available for immediate use.
Temperature Control
MED64 ThermoBase (MED-CPB01)
Heating pad for 1 of MED Multi-well Connector or 2 of MED Mini Connector.
Bath temperature in the MED Probe is maintained using a ThermoClamp® 1 controller.
Microclimate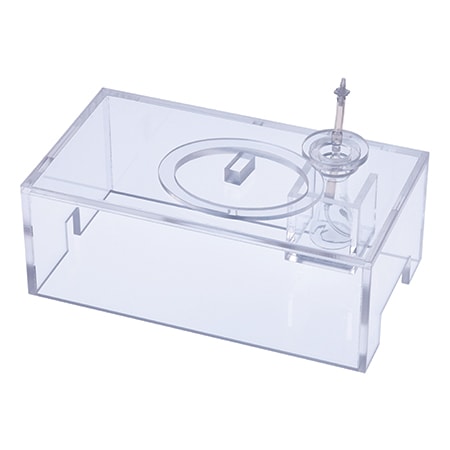 MED Connector Cover (MED-CC01 / MED-CC02 / MED-CC03)
MED Connector Cover (MED-CC06 / MED-CC02 / MED- CC03) Covers the entire MED Connector and helps to maintain the bath temperature in the MED Probe.
MED Connector Cover (MED-CC06 / MED-CC02 / MED- CC03) Covers the entire MED Connector and helps to maintain the bath temperature in the MED Probe.
Built-in oxygen port.
Easy drug delivery port on top of the lid.
Available with 3 different sizes to fit all types of Connectors.

MED-CC06 : for MED-CP04
MED-CC02 : for MED-C04 or MED-C05 with ThermoBase
MED-CC03 : for MED- C11 with ThermoBase
Other